Does the kalimba come with a case?
We currently have some great cases for Sansulas made by Richard Bowring.
Soft Shell Case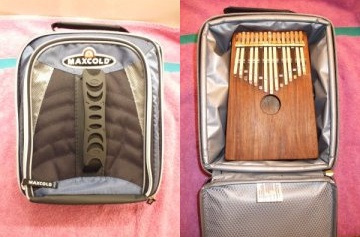 In the past we have had various wood cases for the Hugh Tracey Alto kalimbas, but these are no longer made. The Hugh Tracey kalimbas all come in a sturdy cardboard box which will last a few years if you are careful with it. You can also make a nice padded case for your kalimba by purchasing an appropriate size padded lunch box from Target or camera case from Best Buy.
DIY Hard Case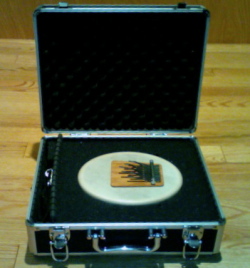 You can get an inexpensive hard case and fill it with foam with a cutout to fit your kalimba.
Jean Siu has contributed an 8-page guide to how she made her fancy kalimba case.