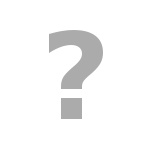 How to Play Other Kalimbas
This page presents some miscellaneous information about a few other kalimbas that we sell.  We also give you some information about how you can proceed if your kalimba doesn't exactly match any of those for which we have already written books.
The Hugh Tracey HotShot-11 is a great little diatonic kalimba - a good instrument for children or beginners, and a stepping stone to the Alto Kalimba. There is a great instructional download with 52 exercises in PDF and KTabS format for $5 (click the link below to purchase), and Sharon Eaton of KTabS has written a hymnal for this kalimba - you can download the KTabS files for all 50 hymns at the KTabS website for free! The KTabS Reader is free, the full KTabS program that lets you create your own music or edit the other songs is $30.
There is an extensive set of Tips of the Day for the Hotshot-11 Kalimba.
The Goshen Mate Kalimba may be the key to saving your marriage if you are a kalimba addict and your spouse is not!
The Goshen Double Bridge Kalimba usually comes in F. The lower row of tines is like an 8-Note kalimba, and any educational reosurce for the 8-Note kalimba will work for it. The upper row is usually tuned a 3rd above the lower row - some notes are major 3rds, some are minor 3rds, such that all notes are in the same key. This means that 6/8 of the notes on the lower row are doubled on the upper row, or there are only 10 unique notes.

The basic concept of the chordal kalimbas.
The 5-Note Chordal Kalimba Choirs represent a unique advance in kalimba technology and music instruction. The big idea: each kalimba is tuned to a different 5-Note chord, and the three, four, or five different chords you have in your choir are designed to work together to create real music. For example, C, F, and G7 work together to create thousands of songs that follow the I-IV-V chord progression. If your three (or four, or five) students can take turns, each playing a short phrase of a measure, they can make complex group music with only a minute of instruction. Simply amazing!
Learn more about the Chordal Kalimba Choirs! Whatever chords or keys you need, we can come through for you! If your kalimbas are used a lot, you will have to touch up on the tuning every six months or so.
The 5-Note Kalimbas are also sold separately and can be tuned to any chord, but not any voicing of the chord.
Here are some of the chords with tunings we have put together:

Demonstrating the depth of what can done with these chordal kalimbas.
Logically, the Bb and D family of Trebles are based on the layout of the Alto kalimba, and they use Alto resources - which is wonderful, because the Alto kalimba has more books, downloads, Tips of the Day, and other resources than any other kalimba.

This video explains how the Bb and D Trebles are related to the Alto Kalimba, and how this family spans every key.
Other Kalimbas?
Basically, there are an infinite number of varieties of kalimba. If you went into your garage and created your own kalimba with an invented tuning, there is a good probability that you would walk out with a tuning that already exists (the 8-Note C Kalimba for example), but there is also a good probability that you would invent a tuning that I have never seen before.
Believe it or not, it is not my mission to create instructional material for every possible kalimba. Kalimba Magic actually doesn't sell absolutely every type of kalimba that exists. When I see an interesting or amazing kalimba, I often do decide to sell it at Kalimba Magic. However, in order to help you jump start your kalimba experience, I try to write up some information on how to play that kalimba. In other words, I sell the kalimbas that I love, and I write books for them based on my experience with them to help sell the kalimbas.
If you have a kalimba that has a different note layout or tuning from anything that I offer, you won't find any books or downloads here that will work for your kalimba. You have several options:
You can just go on your merry way and figure out how to play on your own. Good luck, that's what I did, so I know it is possible to learn that way.
You can rearrange or retune your kalimba so that it is like one of the kalimbas I have written a book for, and then you can use that book. Some kalimbas are set up to be the mirror image of one of my books, and you can modify your kalimba, switching the notes left to right, and then it will work with the book.
You can downscale your kalimba to match one of the books - for example, there are a lot of 7-Note Kalimbas made in Indonesia, and I don't have any instructional materials for the 7-Note. I do have a book for the 6-Note Kalimba, and you can probably use that to instruct you how to play 6/7 of your kalimba. What to do with the 7th note? That is your choice, but try to make that 7th note count.
If you really need instructional material, you might choose to start over and get a kalimba from me that you know has some good instructional material.
If you have a kalimba that does not fit with any of the books I have written, and I find your tuning to be interesting, you can commission me to create some instructional materials for you. This is my specialty - creating music for a particular kalimba that has caught my attention, to help another person find their way into that kalimba.
What about kalimbas not sold at Kalimba Magic? For example, what about the Indonesian 7-Note Kalimbas? You could use 6 or 8-note instructional materials for them if you get the tuning right. Read here for some more ideas for playing these other kalimbas.
Still Have Kalimba Questions?
If you still have questions after reading this, please send me a message to let me know what you need to find out. INSERT CONTACT LINK
If you have any questions, feel free to contact us via the email form, or speak directly to Mark Holdaway at 520-488-7641.